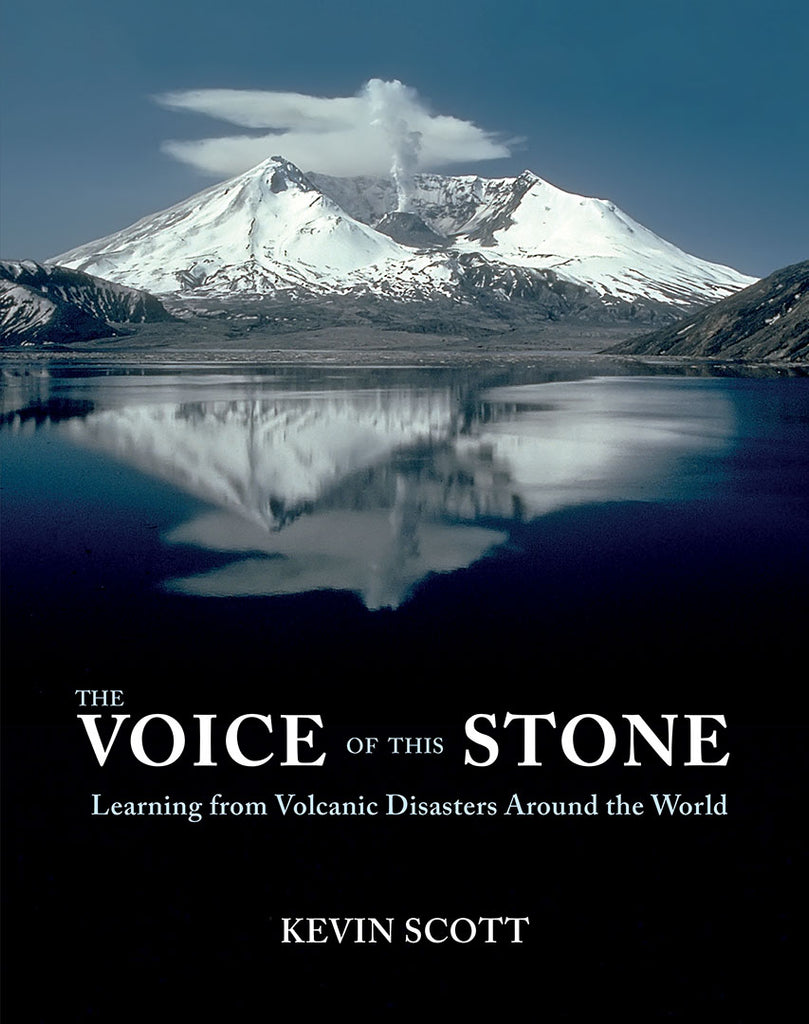 The Voice of This Stone: Learning from Volcanic Disasters Around the World
$29.95
THIS IS A PRE-ORDER TO ASSURE YOU WILL RECEIVE A COPY OF THIS BOOK WHEN THEY ARE AVAILABLE ON JUNE 1, 2019 - YOUR ORDER WILL BE SHIPPED OUT TO YOU ON JUNE 1, 2019, A SHIPPING CONFIRMATION WILL BE EMAILED TO  YOU AT THAT TIME.
Text © 2019 Kevin Scott Maps and photos © 2019 Kevin Scott except as noted
ISBN: 978-1-7326775-1-7
www.volcanicdisasters.com
Published by Carpe Diem Books®
In The Voice of This Stone, a widely published and respected volcanologist with
five decades of scientific study and boots-on-the-ground experience shares his
expert knowledge. Through more than a dozen case studies from around the globe,
Dr. Kevin Scott offers chilling details about what happened before, during, and
after infamous volcanic cataclysms. During his lengthy career as a field geologist
with the U.S. Geological Survey (USGS), Scott traveled extensively to visit sites that
were dramatically altered by forces within the earth. He has witnessed firsthand what happens when tectonic plate movement ignites earthquakes and volcanic activity such as eruptions and killer lahars, massive mud-and-debris landslides that roar down mountainsides. Scott's case studies highlight some of the best known events and advance warnings regarding future episodes. By deciphering the histories of other disasters, Scott proposes, lives can and will be spared.
KEY SELLING POINTS
Trove of in-depth stories and photographs from five decades of field
work by globe-trotting author
Harrowing accounts of volcanic disasters and on-the-ground examples of how to save lives
From Carpe Diem Books, publisher of the regional bestseller, The Oregonian Cookbook and other popular regional nature and outdoor publications
SPECIFICATIONS
Retail: $29.95
Size: 7.5˝ x 9.5˝ portrait; 224 pp
Images: Estimated 125 black-and-white and color photos, including maps and
illustrations
Text: Approximately 70,000 words
Format: Softbound, sewn
Paper stock/printing: 100 basis premium dull coated / printing 4 color
Fulfillment: May 1, 2019
Publication: June 1, 2019
ISBN: 978-1-7326775-1-7
Carton quantity: 20
Total carton weight: 30 lbs.