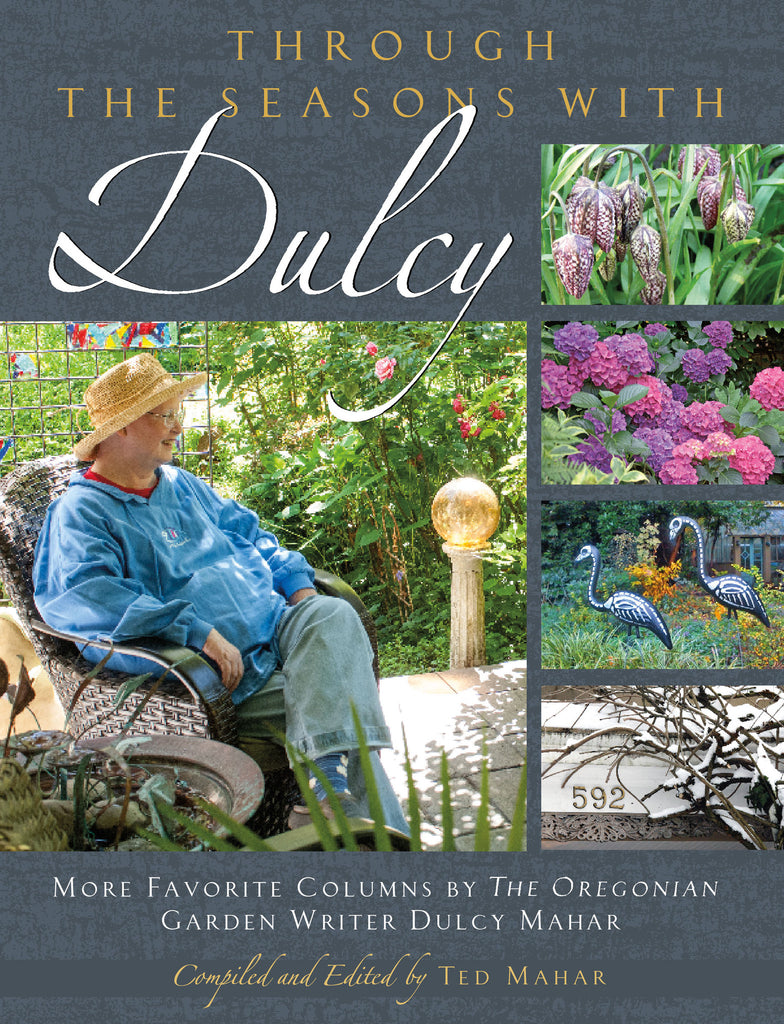 Through the Seasons with Dulcy Mahar: More Favorite Columns by The Oregonian Garden Writer Dulcy Mahar
$22.95
Dulcy Mahar
:
"It's passion you can fulfill without guilt — it's not fattening; it's not bad for your health; it doesn't lead to a life of crime."
For more than two decades, Dulcy Mahar invited Northwest gardeners into her world. Through wildly popular columns in The Oregonian, readers came to know the changing three-fifths of an acre of gardens that surrounded her home in Portland's Garthwick neighborhood. Over the years, Dulcy opened her doors for tours, was a top speaker at Northwest garden events and secured a spot in Northwesterners' hearts. Eavesdrop on a conversation with Northwest gardeners and sooner or later someone would say, "Well, Dulcy..."
Her death from cancer in 2011 left readers bereft without her weekly column, so it was no surprise how they dove with relief into Back in the Garden with Dulcy, happy to find dozens of her beloved columns and photos of her and her changing landscape.
Every week since 1989, season in and season out, readers had looked forward to finding out what was going on in Dulcy's garden. In winter, they dreamed as she did of what to do in the coming planting season. In spring, they watched along with her for the first emerging tendrils. Summer was the time of basking in the lushness and worrying about the heat. autumn was harvests and reflection.
Now in Through The Seasons with Dulcy, readers can again find monthly inspiration from her—as well as get a glimpse into the places in her home and garden she most cherished. Ted Mahar reflects on their fifty-year marriage, their beloved pets and her well-known garden, plus takes readers behind the scenes into Dulcy's favorite places inside their home. he has selected 140 more beloved columns for this second volume, complemented by 150 color photographs.
If you are one of her readers who have missed that weekly trip into Dulcy's beautiful gardens, here are dozens more of her best columns. arranged by seasons, Northwest gardeners can once again (or, if you missed reading Dulcy over the years, for the first time) let her guide you through the months. come on. Garden season is calling.


Ted Mahar was a film and television writer and critic at The Oregonian for nearly four decades. This is his second book. 
---
Trim Size: 6 5/8" x 8 7/8"
Pages:  288
Columns:  140
Photos: 150
Case Qty: 20
Format: Upright Flexibound Soft Cover with Endsheets
Category: Gardening
Price: $22.95
Pub Date: October 2014
Publisher: Carpe Diem Books
ISBN:  978-0-9897104-4-2